Spring is coming fast, and with the warmer weather, a nice cold beer would really hit the spot. The Still House at Gervasi Vineyard (GV) offers exceptional craft beer for beer fanatics seeking to satisfy their thirst.
In addition to being a coffeehouse, The Still House is a bar and cocktail lounge offering a full-on, tempting yet celestial experience. Enjoy signature Gervasi Spirits, craft cocktails, wine, and of course GV's premier craft beers, served ice cold on tap or in a bottle. While visiting The Still House, listen to live music in the evenings (Wed – Sun) or indulge in a great cigar on The Sin Room patio located adjacent to The Still House.
Gervasi started serving a private label craft beer line seven years ago with exclusive recipes and styles that can only be experienced at GV Destinations' restaurants. Gervasi partners with Thirsty Dog Brewing Company to achieve just the right flavors and blends to brew a number of outstanding beers.
"When Gervasi decided to offer craft beer alongside its award-winning wine selections, we wanted to work with a local established brewer that had an exceptional reputation," said Shae Pridemore, head distiller at Gervasi Vineyard.
"Akron based Thirsty Dog Brewing Company has been a remarkable brewer to work with, and they produce a product with the excellence that Gervasi always strives for in our own products."
Gervasi's Private Labeled Craft Beers
Gervasi offers several craft beers including Farmhouse Ale, Jabberwocky Pale Ale, Sawmill IPA, and Fresco, this summer's seasonal craft beer. GV has named the three staple beers (available year-round) as a homage to the beautiful, historic estate and its diverse past.
Farmhouse Ale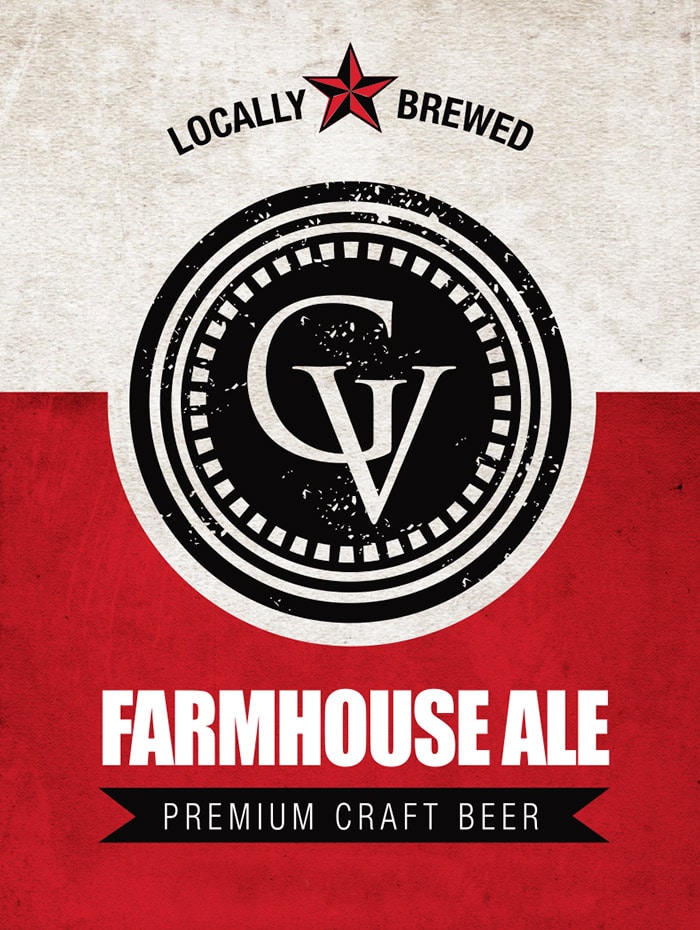 : This smooth-bodied ale pours out to a dark straw appearance with a dense white head. With flavor and aroma of tropical fruit and light pepper notes, it creates a pleasant balance between the hop and malt profile. [History of name: The 1830s farmhouse of the Oberlin Farm – the original farm on the estate – is still intact on the property and serves today as an overnight getaway. Farmhouse Ale salutes this historic home as the cornerstone of the property.]
Pridemore said, "Farmhouse Ale is an easy drinking beer that goes great with the food served at Gervasi. In addition to offering it at The Still House and The Crush House, we offer it on The Piazza patio over the summer."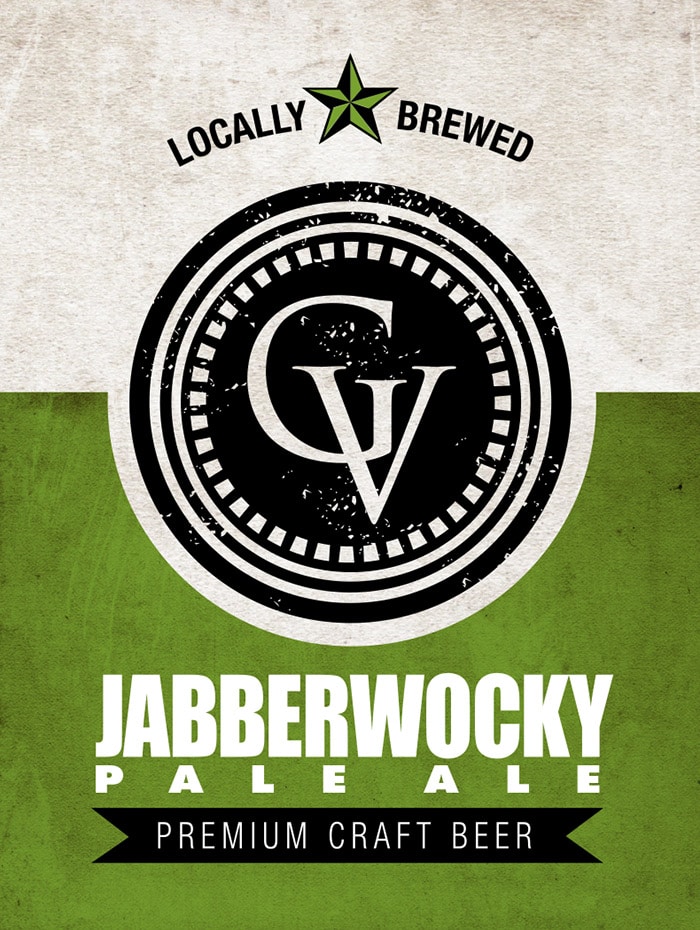 Jabberwocky Pale Ale: This deep gold-colored, medium-bodied ale has a bright white head, which invites one to smell the hints of citrus and mango hiding behind a smooth layer of pine. The complex hop aroma is complemented by a profound malt backbone.  [History of name: When the owners of Gervasi Vineyard purchased the estate in late 2008, it was a working tree farm named Jabberwocky.]
Sawmill IPA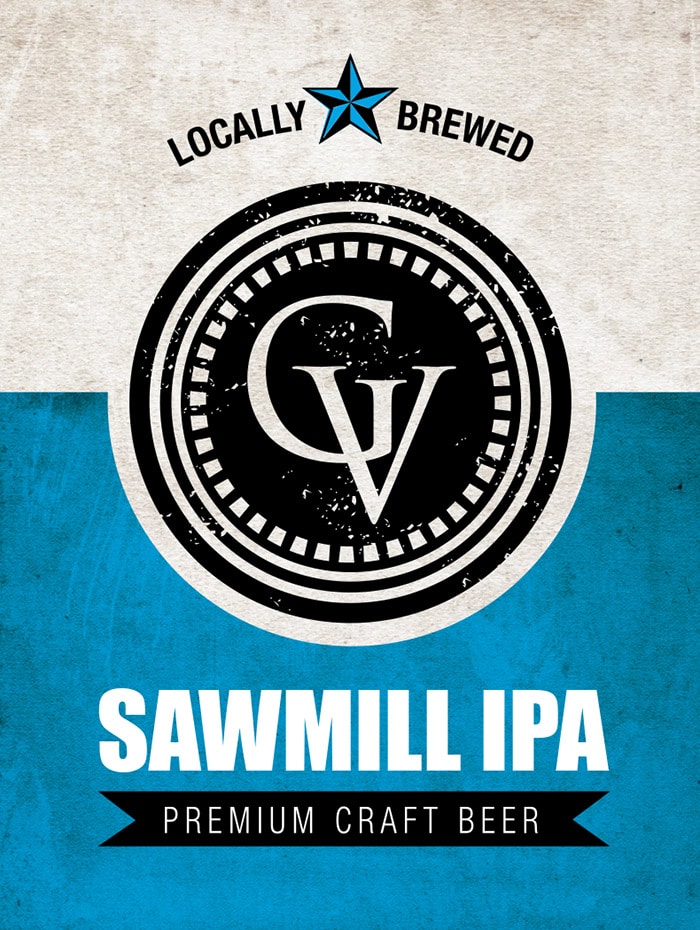 : This New England style IPA is marked with a delicious golden haze. Aroma and flavors of juicy tropical fruits are created from Azaaca, Mosaic, and Citra hops. Sawmill is dry hopped for additional aromas and flavor sensations. [History of name: At the turn of the 19th century, the property housed a working sawmill located at the same spillway that exists today on Lake Gervasi.]
Fresco:  This blood orange IPA seasonal summer beer is aged in a rum cask for six months. A generous portion of blood orange puree is introduced to develop an inviting citrus aroma borne on rum undertones. The blend is showcased in an alluring deep orange haze. [Fresco means "fresh" in Italian.]  Enjoy this refreshing beer during the warm summer months on any Gervasi's patios on the expansive 55-acre estate.
Perfect Time to Try GV Craft Beers
The Hall of Fame Hops Craft Brew Trail will kick off March 15 and continues through November 7, 2021. Use your passport to lead you to the best craft beer in the area at The Still House at Gervasi Vineyard.
Pridemore is excited about participating in the passport trail, which encourages participants to stop by different local breweries and sample their craft beer.
"The Hall of Fame Hops Craft Brew Trail is a great opportunity for beer lovers to come and enjoy the craft beer Gervasi has to offer," Pridemore said. "Participants can enjoy our staple beers that are loved year-round, as well as the limited release barrel aged beer that only comes out during the summer. We are excited to be a part of this unique trail."
Beer enthusiasts can complete the trail using a mobile passport to check-in while visiting each participating locations.  Special offers and deals are also redeemable by using the digital, mobile pass. Participants can enjoy 10% off of Still House merchandise when they visit Gervasi Vineyard.  Pre-register for the craft brew trail passport online at www.HOFHops.com.
Pridemore offers tips to enjoy craft beer on the trail this spring and summer.
"Drink what you enjoy!  Whether you grab a flight to taste multiple beers, or have a pint of your favorite – it's about enjoying the moment, the food, the drink, and the company you are with."
To plan your trip and learn more about visiting Gervasi Vineyard visit gervasivineyard.com.